PETER MURPHY '40 Years of BAUHAUS' – SOLD OUT!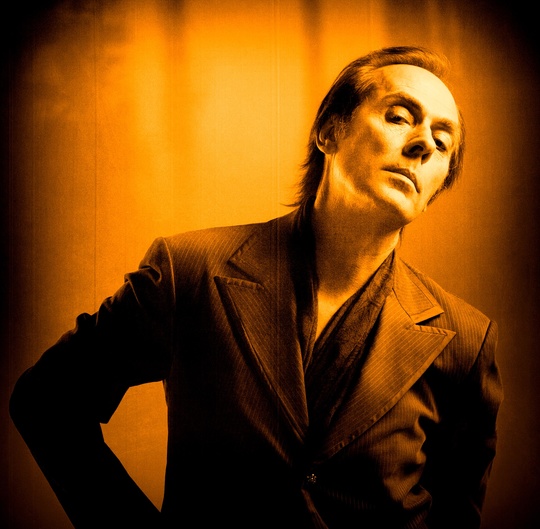 ab 21 Uhr: PETER MURPHY '40 Years of BAUHAUS'
PETER MURPHY will be joined by Bauhaus co-founding member and featured guest David J for a worldwide tour (more dates to be announced). They will play In The Flat Field in its entirety plus an extended encore of Bauhaus classics. Later this year, a series of coloured vinyl Bauhaus reissues will be released, more details TBA.   Originally formed in England in 1978, pioneering post-punk band Bauhaus carved out a singular musical niche combining minimalism, art school rock and dark glam, with a huge dose of their own experimentalism, originality and verve. Unswervingly bleak in their approach, they released their break-out hit "Bela Lugosi's Dead" in 1979, an astonishing slice of brooding imagination.   They were signed to 4AD and released their debut album In The Flat Field in 1980, before moving on to release three further records via Beggars Banquet (Mask – 1981, The Sky's Gone Out – 1982 and Burning From The Inside – 1983).   Although brief, their career was hugely influential and resonated across the decades. The band split in the early 1980s (but reformed briefly a few times throughout the years) and band members went on to focus on other projects. Peter Murphy continues to enjoy a successful solo career, spectacularly celebrated with the recently released 5-CD box containing his Beggars Banquet releases.   The forthcoming tour celebrates 40 years since the formation of Bauhaus – featuring two original members, vocalist Peter Murphy and bassist David J.
---
ab 20 Uhr: Desert Mountain Tribe