OVER THE UNDER – Support: The Garciass & F.E.P.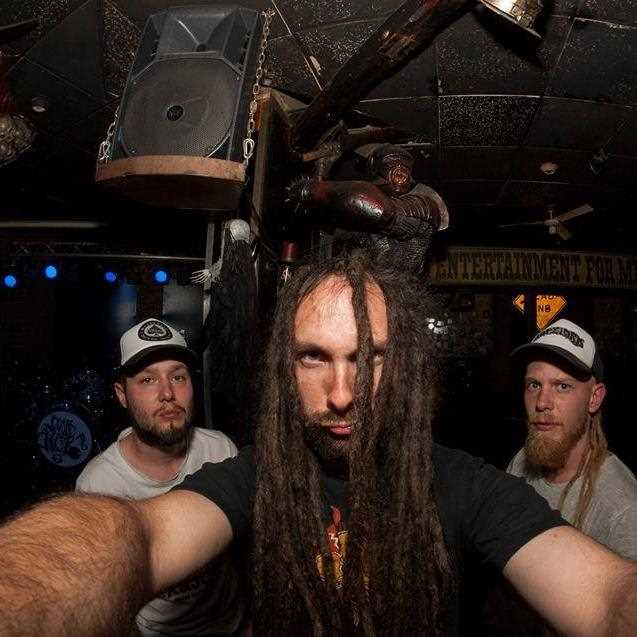 Over the Under - polish band playing music in between styles like southern/ groove metal, stoner rock and blues with lots of improvising elements in live playing. Established in 2013 with first "self titled" LP and 2 big music tours behind: Cowboys from Space Tour 2016/2017 : 56 concerts mostly in poland but also in Germany and Czech Republic 100% Tour - 100 gigs in 100 days 2017 World Record in playing concerts day by day ( previous record was 65) This tour was absolutely self made by the band. Tour embraced counties like Poland, Czech Republic, France, England, Belgium, Holland and Germany. The tour was not only about setting a record. It was mostly about proving that DIY band can arrange and play biggest continous tour in history and spread their music anywhere they can. This tour is just a beginning of bands crazy ideas.
Antoine on vocals, Mike on drums, Oss on lead guitar and finally Giacomo on bass. The music has the energy and drive that their live performance reflects. Their sound is feverishly strong and spicy like a five stars international dinner. Covering Germany and Italy, England and Switzerland, Saudi Arabia and El Salvador not only describe the roots and origins of the musicians but the places and countries they cherish in their lives which becomes into the characteristic sound of The Garciass.
---
F.E.P. Alcoholic Terror Metal Punk